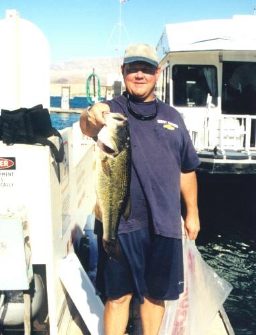 The top ten race is settled and the Angler of the Year is set.
Mick Ratcliff has taken angler of the year with a point total of 234 points. Mike Roser was second with 199 points and Terry Sterling despite missing three tournaments managed a third place. Good job guys!!
The Season Standings are as follows....
| | | | | | | | | | | | |
| --- | --- | --- | --- | --- | --- | --- | --- | --- | --- | --- | --- |
| Last Name | First Name | Nov | Dec | Jan | Feb | Mar | Apr | May | Jun | Total | Big Fish |
| Ratcliff | Mick | 28 | 32 | 5 | 35 | 35 | 31 | 34 | 34 | 234 | |
| Roser | Mike | 5 | 35 | 35 | | 34 | 28 | 33 | 29 | 199 | 4 |
| Sterling | Terry | | | 34 | 33 | 33 | 33 | | 35 | 168 | |
| Hoover | David | 34 | 29 | 33 | | 5 | 30 | | 33 | 164 | 5.11 |
| Davis | Patrick | | | 30 | 34 | | 35 | 32 | 32 | 163 | |
| Mackey | John | 35 | 33 | 32 | | | | | | 100 | 4.53 |
| Ferlanie | Kieth | | 5 | | | 32 | 32 | | 30 | 99 | |
| Klinger | Tim | 31 | 34 | 31 | | | | | | 96 | 3.8 |
| Brinks | Tyler | 29 | 5 | 29 | | | 29 | | | 92 | |
| Schiers | Sam | 26 | | | | | | 35 | 31 | 92 | |
| Guerrero | Mike | 5 | 5 | | | | 34 | | | 44 | |
| Doser | Trent | 30 | 5 | | 5 | | | | | 40 | |
| Macchirella | Vinnie | 5 | 30 | | | | | | | 35 | |
| Greisdorf | Alex | 32 | | | | | | | | 32 | 4.02 |